Cycling is a perfect example of low impact cardio and as there are tons of bikes in the market, there's no need to join a class to reap the benefits. Technology has improved the at-home exercise bikes and have added innovative features to achieve all the workout goals. 
You can bet that there is a bike for all purposes – whether you want to experiment with different workouts or diversify your home gym. Health and fitness enthusiasts are always on the hunt for the best workout resources, which is why we have gathered the best cycling bikes below: 
Bowflex C6 Exercise Bikes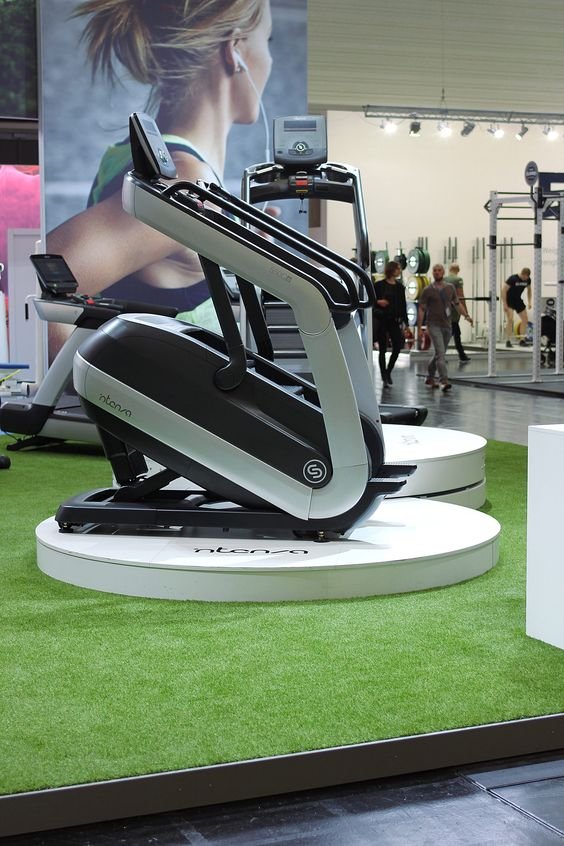 Bowflex is an authentic maker of superior home workout tools. This C6 bike comes with 100 resistance levels and a built-in WiFi system. The company encourages the users to employ their own devices to view cycling classes such as Explore the World and Swift. However, you need to subscribe to a separate monthly workout for viewing the cycling workouts. furniture ideas required to place your gym instrument in furniture design room.
Utilize the Bluetooth armband for tracking your heart rate. There's an in-built charging cord and a spot to hold your device. A set of dumbbells weighing 3 pounds are added in order to exercise your upper body while you spin. You can quench your thirst at any point of the workout by putting your liquid in the dual water bottle holders.
Peloton Bike
Whether or not you have done cycling before, you must have heard of Peloton. This is tech-focused equipment with Bluetooth and WiFi connection. Sync whatever device you want to view your heart rate and track your stats.
Their 22-inches HD touchscreen tablet can wow anyone and you can blast your favorite music through the built-in speakers. The ride itself is very smooth due to a quiet belt drive. 
Even though you'd have to pay a monthly subscription fee, you can benefit from the diverse library of streaming workout videos like running, yoga, or strength classes.
XTERRA Fitness FB150 Folding Exercise Bike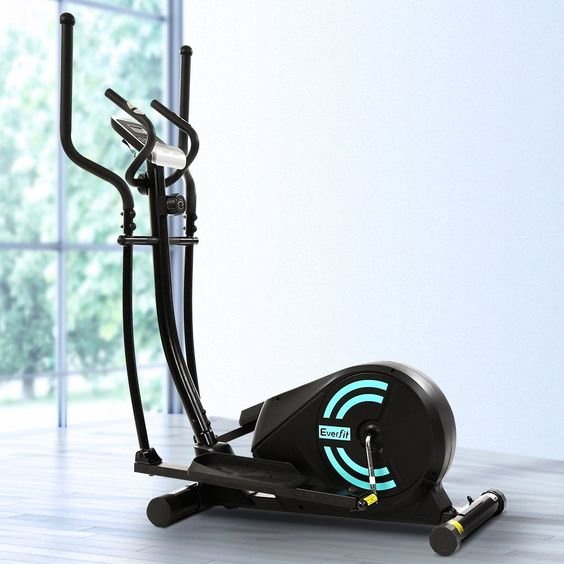 This folding machine is ideal for cramped spaces. These types of Exercise Bikes are foldable due to the X-frame and takes only 18 inches, which means it can be stored away too. Not only this, the bike is portable thanks to the transport wheels at the front. 
But don't be fooled by its small size as it can offer a customized workout by shifting between the 8 resistance levels that are monitored via a tension knob. Experience pure comfort with wide, padded handlebars and seats. 
Pulse sensors are situated in the handlebars and an LCD metric system gathers your ride details such as time duration, speed, distance, burned calories, and pulse. 
Variis SoulCycle At-Home Bike
Engage in an extraordinary high-vibe spin class from the comfort of your house. With 21-inches HD touchscreen tablet and surround sound speakers, you will feel like you just transported back in time with your favorite artist. 
Similar to Peloton, a membership is required for the streaming classes. But with Variis subscription, you can view classes from other boutique studios such as Pure Yoga, Rumble boxing, and a lot more. 
NordicTrack Commercial VR21 Recumbent Bike
If you're not used to a high intensity spin class or cycling, a great alternative is this recumbent bike. It's much cheaper than other latest bikes and is ideal for low impact workout. 
Keeping comfort in mind, there is lumbar support and a high back along with an adjustable seat. The seat is made of mesh to keep you cool during workout. If you tend to get more hot, there is a cooling fan in the console that shifts speed depending on the workout. 
There is no chance of slipping with the wide foot pedals and sensors here to track your heart rate. All your essentials will be accessible thanks to a water bottle and device holders. There are 32 workouts and 25 resistance levels. 
DeskCycle Bike Pedal Exerciser
Not everyone wishes to use home gym equipment for intense workouts. If you're one of those people, this desk Exercise Bikes will be a great investment for you. Ideal for using during work, just sneak in extra movement while sitting. 
This is a low-profile, portable, and sturdy tool so that you can use it wherever you're working. Use it during Zoom meetings too as it makes no sound. It comes with 8 resistance levels and an LCD screen that shows you how much and how long you have pedaled for. Plus, there is an estimate of calories burned on each ride. furniture ideas are required to make furniture design room.
READ NEXT: Keep your carpets always like new by using simple hacks
RELATED TOPICS: interior design