Vinyl flooring is a popular choice for living room flooring due to its durability, affordability, and versatility. It is easy to install and maintain, making it a great choice for low-maintenance homeowners. In this article, we will explore some vinyl flooring ideas for the living room to help you choose the right floor for your home.
Faux Wood Flooring
Faux wood flooring is a popular choice for living rooms as it mimics the quality of hardwood floors without the high cost and maintenance. Vinyl flooring comes in a variety of colors and textures and can be made from many types of wood, from oak to maple and walnut.
A popular trend is to mix and match vinyl plates of different hues and textures to create a unique, rustic look. For an older or commercial look, you can choose vinyl plates with aged or aged finishes.
Geometric Vinyl Flooring
If you're looking for a contemporary or modern look, consider Geometric Vinyl Flooring. This type of vinyl flooring has patterns and shapes that can add interest and depth to your living room floor.From bold graphic designs to elegant patterns, there are many types of geometric vinyl flooring to choose from.Some popular options include hexagonal or diamond tiles or vinyl plates with abstract or geometric patterns.
Marble Look Vinyl Flooring
Marble Look Vinyl Flooring is a popular choice for homeowners who want a great look without paying the high price. This type of vinyl flooring can imitate the look of real marble with different vein patterns and different colors.Marble Look Vinyl Flooring is available in many colors and patterns, from classic white marble to more unusual types such as black and gold marble. Different types are also available, such as large tiles or small hexagons, giving you many options to create a unique look for your living room.
Textured Vinyl Flooring
If you want to add some texture and depth to your living room floor, consider textured vinyl flooring. This type of vinyl flooring has a texture that mimics other materials such as stone or tile.Textured vinyl flooring is available in many colors and types, from light and airy to dark and dramatic. It's a great choice for adding visual interest to your living room while keeping the floor low-maintenance and durable.
Graphic Vinyl Flooring
If you are looking for an assertive flooring option for your living room, consider graphic vinyl flooring.This type of vinyl flooring comes in bold, colorful designs and patterns that can add character and style to your space.Graphic vinyl flooring is available in a variety of patterns and designs, from bright and colorful geometric patterns to more elegant, muted designs. This is a great choice for homeowners who want to add some personality and creativity to their living room decor.
Different Types of Vinyl Flooring Sheet
One of the flooring trend that has come out in recent years is vinyl flooring sheet. The installation of this type of material is becoming more and more popular with many people, so it seems like a good idea to provide some knowledge about it.If you are planning on installing vinyl flooring sheet in your home or office, you may be wondering what to know before you make the purchase. If that's the case, then read on for some helpful advice:
1. Laminates Versus Vinyl Flooring Sheet
– Many people believe that there is a difference between laminates and vinyl flooring sheets when it comes to their material composition, but they are actually one in the same thing. The only difference between them is the application method. Vinyl flooring sheets are made up of vinyl, while laminate floors are made up of a composite wood material that has been manufactured to look like wood.
2. Vinyl Flooring Sheets Are Easy To Install 
– One more thing that you should know about vinyl flooring sheet is that they are one of the easiest types of materials to install in your home or office. Since vinyl flooring sheet is fairly thin, the installation process is much less time consuming than other flooring materials such as ceramic tile, natural stone or even hardwood.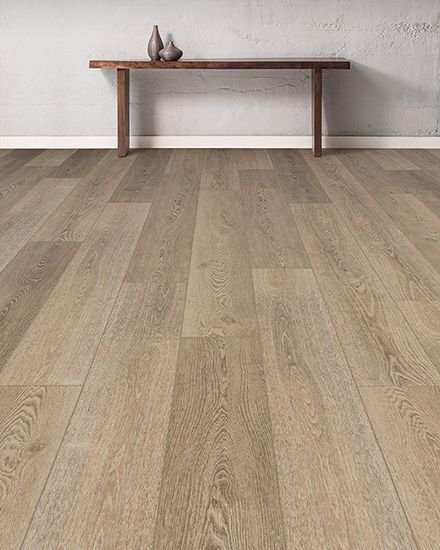 3. Vinyl Flooring Sheet Is One Of The Most Affordable Options 
– When it comes to vinyl flooring sheet, the price of the material is really the only thing that could be considered a bit of a drawback. However, if you shop around, you can usually find some very affordable deals on vinyl flooring sheet at as little as thirty cents a square foot.
4. Vinyl Flooring Sheet Can Be Used In Many Different Environments 
– Unlike some floor coverings such as carpet or ceramic tile that are not recommended for use in kitchens or bathrooms due to absorption of moisture from spills or splashes, vinyl flooring sheet can be used almost anywhere in your home. That's because vinyl's ability to take in moisture from a spill or splash and still maintain a clean, stain-free surface is far superior to other products.
5. This Is The Best Flooring For Every Style And Budget 
– You could spend thousands of dollars on one of the most extravagant carpets that money can buy and still not have everything covered, but you probably wouldn't want to do this for your flooring. Vinyl flooring sheet is an affordable, easy to install material that is perfect for almost any home or office–regardless of your financial situation.
6. Vinyl Flooring Sheet Is A Durable Material 
– If you live in a home or an office that is exposed to the elements, vinyl flooring sheet is a great material choice for the floor in your house. Vinyl is one of the most durable floor coverings that you can buy, and this type of material can be installed right over concrete, carpet or tile without any damage being done to your home.
7. There's Nothing To Clean With Vinyl Flooring Sheet 
– One of the things that people don't always think about when choosing a flooring product is how dirty it will become. If you have regular carpet in your home or office, it probably gets dirty fairly easily due to food, mud and even pet hair trampling on it. If you want to keep your flooring as clean as possible, you should consider using vinyl flooring sheet.
If you are considering installing vinyl flooring sheet in your home or office, it is important to do your research. Fortunately, this article has given you some helpful advice on what to know before making the purchase. Vinyl flooring sheet is a new and exciting product that you shouldn't pass up. It is convenient, affordable, and stylish. So, learn about these things and more to ensure you make the right decision.
In conclusion, vinyl flooring is an excellent choice for living rooms due to its durability, versatility and affordability. With the variety of colors, textures and patterns, homeowners can create a unique and beautiful look in their living spaces. From wood-like tiles to cube-shaped tiles, vinyl flooring has endless design possibilities to suit every taste and decor style. It's also easy to maintain, moisture and stain resistant, making it a practical and practical choice for high-traffic areas. By incorporating vinyl flooring ideas into your living room design, you can create a beautiful and functional space that will stand the test of time.