Do you want to give your bedroom a modern makeover? If so, then you'll need to find the right bed. After all, the bed is the centerpiece of any bedroom and sets the tone for the rest of the space.
As you can see, many different features of geometric bed design can make your bedroom look more stylish and modern. If you are looking for a way to add some extra pizzazz to your bedroom, then consider investing in a geometric bed. With so many different designs and styles, you will find one that will fit perfectly with your existing décor. So, what are you waiting for? Start shopping for your new geometric bed today!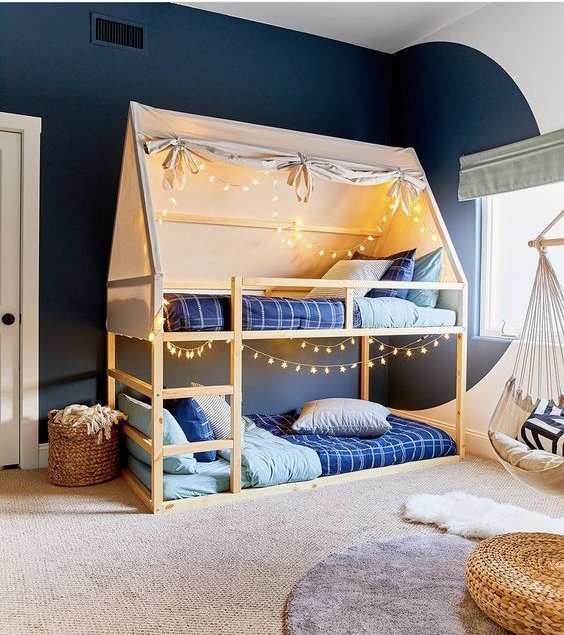 There are many features of platform bed design that make it a popular choice for modern bedrooms. The most notable feature is its clean, simple lines and lack of clutter. This makes platform beds perfect for small bedrooms where space is limited.
Another feature of a platform bed design is wood or metal materials that create a sturdy yet stylish look. Platform beds are also available in various colors and finishes, making it easy to find one that matches the existing décor in your bedroom.
The floating bed design is one of the most popular designs for bedrooms. This design is perfect for small bedrooms as it gives the illusion of more space. Floating beds are also great for kids' rooms as they can be used as a play area and bed at night. Floating beds are available in various styles and designs to suit any taste. They are also straightforward to assemble and can be moved around easily if you need to change the layout of your bedroom.
As the name suggests, canopy beds feature a canopy or cover over the bed. This can be made from various materials, including fabric, metal, or wood. Canopy beds are a popular choice for those who want to add a touch of luxury to their bedroom. They can also be a great way to create additional privacy in a shared room. Canopy beds come in a variety of styles and designs. Some are simple and understated, while others are more ornate and luxurious. So do your search and try that meet your interest and needs.
Murphy beds, also known as wall beds or hidden beds, are a great way to save space in your home. They are perfect for small apartments, studios, or guest rooms. A Murphy bed can be folded into a cabinet or closet when not in use so that you can use the room for other purposes. Many different types of Murphy bed designs are available on the market today. You can choose from a variety of styles, colors, and materials. When choosing a Murphy bed, the most important thing to consider is the space available in your home. If you have limited space, you may want to consider a twin-size or full-size bed.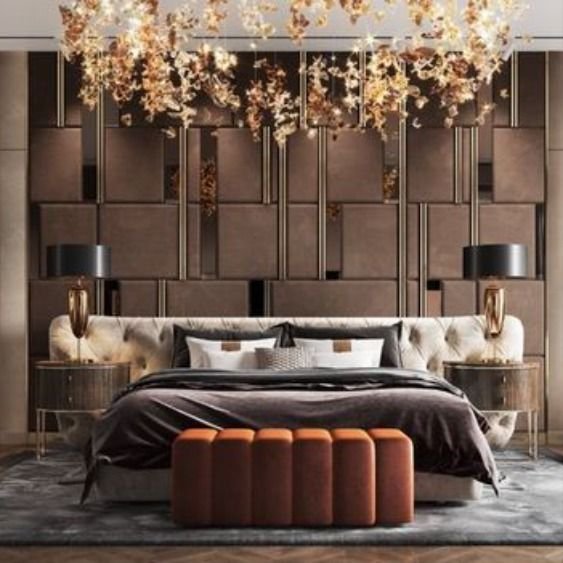 Things to consider before making a purchase
There are many modern bed designs to choose from, so it's essential to take your time and find one that suits your style and needs. Here are a few things to keep in mind when shopping for a new bed:
Size:

 The first thing to consider is the size of your bedroom. You'll need to ensure that the bed you choose will fit comfortably in the space. If you have a small bedroom, you might opt for a twin-sized or full-sized bed. If you have a more oversized bedroom, you can go for a queen-sized or king-sized bed.

Style:

 Next, you'll need to decide on the style of the bed. Do you want something traditional or something more modern? There are many different styles of beds to choose from, so take your time and find one that fits your personality.

Features:

 Finally, you'll need to consider the features of the bed. Do you want a bed with storage underneath? Do you need a headboard? These are just some things to consider when choosing a new bed.
Final Words
Once you've considered all these factors, you should have no trouble finding the perfect bed for your bedroom. With so many different modern bed designs, you're sure to find one that's perfect for your space. So take your time, shop around, and enjoy giving your bedroom a new look!