Home furniture design is a hot topic after we visit someone home.If you want to re-invent your room? Or Looking for the best furniture for your bedroom, Livingroom, etc. This article is all related to great furniture. In this article, we will include all details that you will need for your bedroom or Livingroom. Most of the people cannot decide about the furniture selection for their bedroom or living room. And if they have already purchased, they have no idea about the placement in the room. Our interior designers and other experts are here to help. In this article, we will go through furniture-related ideas selection and style.You cannot skip some furniture while decorating your room. Also, it requires proper taste of style and placement knowledge to give your room an amazing outlook. So, let's start.
Sofa
The sofa is one of the important parts of furniture and every furniture design room is incomplete without a sofa. Proper knowledge is required for buying a sofa. Make sure you choose the appropriate size and color while buying a sofa for your home. Different types of sofas with different couches styles are available in the market. Like Grande Sofa, Petite sofa, Sectional sofa, Trundle Sleeper Sofa, Pillow Back Sofas, Curved Back Sofas and Rolled Arms Sofas. Besides this, there are a lot of more types. You can select any of the above-mentioned types with your required size. Size and color may vary from person to person.
Coffee Table
A coffee table is not only used for just coffee, but it has so many other functions. It is a part of home furniture decor design Like you can use it for having lunch or dinner. Or you can use it for placing different kinds of stuff books, and other personal items. A coffee table can also be used for placing decorative items. Coffee table comes in different shape and styles. So, choose your coffee table wisely as it will be used for many functions.
Chairs
Extra seating is always required in the living room or bedroom. You can use at least one chair to meet your extra seating needs. Further, you can increase the number of chairs as per your requirements. It gives you the cozy option when you place it in the corner with the sofa. You can easily chat with your guests while having a chair placed in the corner with a sofa.
Similarly, recliners are also the best option to increase the seating area. Always keep your sofa style, size, and color in mind. If possible, take a picture of it while buying accent chairs or recliners. As it must be matched with each other to give you a beautiful look.
Media Stand
Besides home furniture design now its time to move toward intertainment category. You can use the wooden table as a media stand. It has many functions. Like you can place a TV n it, it has a lot of racks. So, it gives you more space to put your essential items. Make sure your media stand matches with your furniture style and color.
Fabric Selection: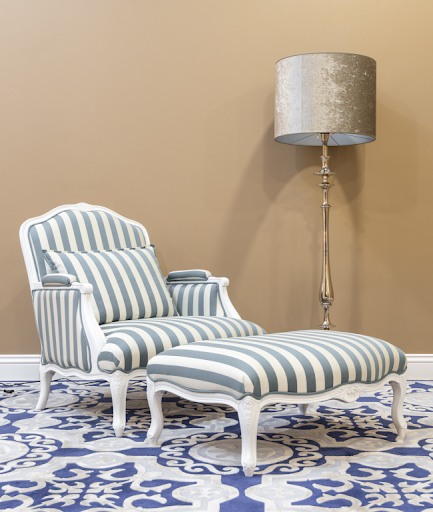 Fabric selection also has an important role. Fabric involves huge costs, so choose wisely. Make sure you invest much more in fabrics. If you think about saving on fabric, as a result, you will get cheap quality. So never compromise on the quality of fabric for your furniture.
Cover your furniture
Covering your furniture will give you a tremendous look. As covered furniture gives a decent and romantic look in the space. To cover your furniture, you can use a different option. We suggest skirts your furniture ideas. However, you have to take care of the color and cleanliness. At some time, toddlers, children are even pets can make them dirty. So, you will need to wash it after a specific interval of time.
Sofa with Nailhead trim 
You can give a final touch to your chair or sofa with a metallic sheen. It has multiple functions. First, it will give your furniture a clean and nice look. Also, it helps in showing the contemporary edges of the furniture.
Outlining furniture with Contrast Welt
Other ways are also operational to give your home furniture decor design a beautiful look. This involves outlining with contrasting welt. You can welt your furniture in any direction. But you have to take care of one thing. Use a high contrast welt with furniture fabric. As it will give your welt a clear and bold look. Make to use the same color, style welt for all stuff. Like the sofa, table-cover, pillows, and other furniture that you have included in your furniture design room. The same color and style will give your room furniture a decent look.
READ NEXT: Decor Your Home With Modern Sofa Designs
RELATED TOPICS: Home Goods