Are you looking for an intrinsically beautiful destination to stay in while exploring the beauty of Kotagiri? Look no further than a homestay! Staying in a homely environment with first-hand experience from local villagers and culture brings travelers closer to nature. Explore the rustic settings, unspoiled landscapes, panoramic views of lush tea plantations, and charming hospitality that make a homestay in Kotagiri one of the most unique experiences one can get in South India. In this article, we have curated the 10 best homestays where guests could spend some quality time away from all the hustle and bustle life has to offer. Get ready to dive deep into these paradises tucked away amidst nature's delight!
Homestays in Kotagiri
1. The Laughing Woods #No.1 Homestays in Kotagiri
Kotagiri is a charming little town, dotted with beautiful tea plantations and verdant forests. Perhaps the best way to experience the town's natural beauty is by staying at one of the many homestays that dot the landscape. One such homestay that stands out is The Laughing Woods. Situated amidst lush greenery, this homestay is perfect for nature enthusiasts and those looking for a peaceful getaway. With cozy rooms, traditional décor, and home-cooked meals, it's easy to see why The Laughing Woods is a favorite among visitors. Whether you're looking to explore the nearby hiking trails or simply unwind with a good book, this homestay has something for everyone.
2. Golf Dale Holiday Resort
For travelers seeking an idyllic and peaceful getaway in the South Indian hill station of Kotagiri, Golf Dale Holiday Resort offers an alluring and comfortable homestay experience. Nestled amidst lush green tea plantations, the resort boasts serene views of the surrounding hills and a welcoming atmosphere. Golf Dale Holiday Resort offers a range of accommodation options, including cozy cottages equipped with modern amenities, creating a perfect home away from home for travelers. The resort's friendly staff is always on hand to provide guests with information and assistance, ensuring a stress-free and enjoyable stay. Golf Dale Holiday Resort is an excellent choice for anyone looking for a memorable and affordable homestay in Kotagiri.
3. Aira Residency Kothagiri by Lexstays
Nestled in the heart of Kotagiri, Aira Residency Kothagiri by Lexstays is a true gem among the many homestays in the area. Offering a tranquil and serene atmosphere, this homestay is perfect for those seeking a break from their busy lives. With luxurious rooms that boast modern amenities and breathtaking views of the surrounding hills, the stay at Aira Residency Kothagiri by Lexstays is sure to be one of comfort and relaxation. The property also provides access to a wide range of recreational activities, including hiking and bird watching. It's no surprise that this homestay consistently ranks among the top choices for visitors looking to immerse themselves in the natural beauty of Kotagiri.
4. Dream Nest Resorts
Located in the serene hill station of Kotagiri, Dream Nest Resorts offers guests a one-of-a-kind homestay experience. This idyllic retreat is nestled amidst lush green tea gardens, providing breathtaking views from the comfort of your room. The property features elegant and spacious cottages furnished with modern amenities to make your stay enjoyable and comfortable. What sets Dream Nest Resorts apart is their warm hospitality, ensuring guests feel like family during their visit. The homestay also offers an array of activities, including trekking, nature walks, and bird watching, to allow guests to fully immerse themselves in the stunning natural surroundings. With its prime location and exceptional service, Dream Nest Resorts is undoubtedly one of the 10 best homestays in Kotagiri for an unforgettable vacation experience.
5. Westers Inn
If you are planning a visit to Kotagiri and wish to experience the best of local hospitality, homestays are the way to go. Among the top-rated options is Westers Inn, known for its tranquil settings and warm hospitality. Situated away from the hustle and bustle of the town, this homestay offers breathtaking views of the surrounding hills and countryside. The rooms are spacious and well-furnished with all modern amenities that make a stay comfortable. What sets this homestay apart is the host, who goes out of the way to ensure that guests feel at home. Here, you can indulge in local delicacies and learn about the unique culture of the Nilgiris. Overall, Westers Inn is a must-visit homestay for anyone who wants to soak in the natural beauty and warm hospitality of Kotagiri.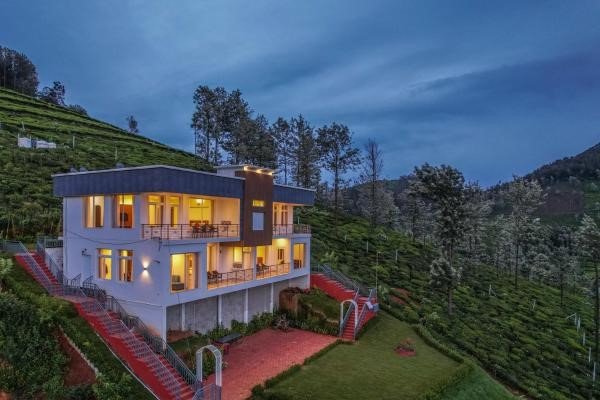 6. The Atmosphere Resort Kotagiri By LexStays
Homestays in Kotagiri are a popular option for travelers looking to experience the true essence of this quaint town. Among the 10 best homestays in Kotagiri, The Atmosphere Resort stands out as a perfect blend of comfort, style, and relaxation. Managed by LexStays, this charming resort comprises spacious and elegantly furnished rooms that overlook the picturesque Nilgiri hills. Guests at The Atmosphere Resort can indulge in a wide range of activities like nature trails, bird watching, and outdoor games, or unwind with a soothing spa treatment. What sets this homestay apart is its impeccable service and hospitality, ensuring an unforgettable stay for all those who visit.
7. Samrakshitha – The Villa
One of the most notable Homestays in Kotagiri is Samrakshitha – The Villa. This scenic abode is nestled amidst the lush green hills and offers a perfect blend of natural beauty and modern amenities. The villa has three well-furnished bedrooms with panoramic windows that offer stunning views of the valley. The owners are gracious and serve delicious homemade food that is sure to tantalize your taste buds. You can indulge in a variety of outdoor activities like trekking, bird watching, and other nature-based experiences. The Villa is an excellent option for those looking for an idyllic retreat away from the hustle and bustle of the city.
8. Sree Hari Home stay
Nestled in the serene hills of Kotagiri, Sree Hari Homestay offers a perfect blend of comfort, tranquility, and scenic beauty. As one of the best homestays in Kotagiri, it ensures a memorable stay with its spacious and well-furnished rooms, warm hospitality, and authentic local cuisine. The homestay is surrounded by lush green tea gardens, glistening waterfalls, and rolling hills, providing a picturesque view to wake up to every morning. If you are an adventure seeker, there is no end to the activities you can indulge in, including trekking, hiking, and plantation walks. Sree Hari Homestay is the perfect place for those looking to escape the hustle and bustle of city life and experience a peaceful retreat amidst the lap of nature.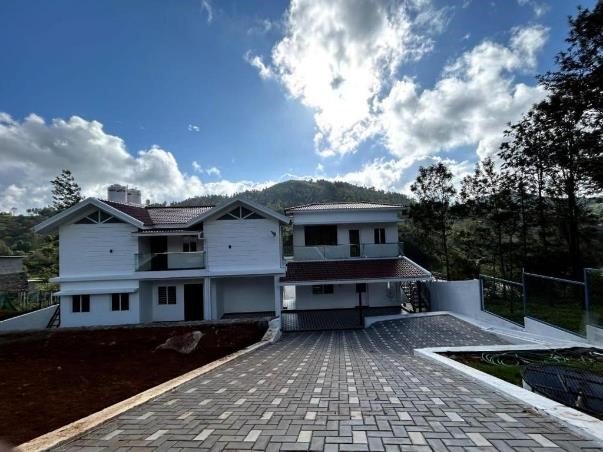 9. Biospere
Located in the heart of the Nilgiri Hills, Kotagiri is a small town that attracts tourists from across the world who are seeking a peaceful escape from the hustle and bustle of city life. If you're planning a trip to this quaint town, why not consider staying at one of the top homestays in Kotagiri? These homes offer a unique opportunity to immerse yourself in the local culture and experience the warmth and hospitality of the locals. With so many options to choose from, catering to different budgets and preferences, it can be hard to find the perfect one for you. However, if you're a nature lover and appreciate the beauty of the biosphere, we recommend checking out the homestays located in the Biosphere reserve. These accommodations offer breathtaking views of the surrounding forest and the opportunity to explore the diverse wildlife that calls it home. So, pack your bags and get ready for a memorable stay at one of the best homestays in Kotagiri!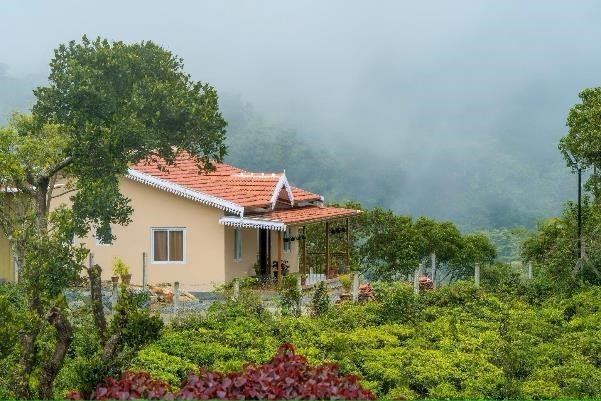 10. Mithun Hill View
If you're looking for a cozy homestay in the serene hills of Kotagiri, Mithun Hill View is definitely worth considering. This homestay offers 4 spacious rooms that come with beautiful views of the surrounding landscapes. Additionally, the welcoming hosts will ensure you have a comfortable stay, with tasty home-cooked meals made from locally sourced ingredients. The location of Mithun Hill View is perfect for nature lovers, as it is situated close to several picturesque spots like Catherine Falls and Rangaswamy Peak. Whether you're traveling solo, with friends or family, this homestay is sure to provide a memorable and peaceful stay.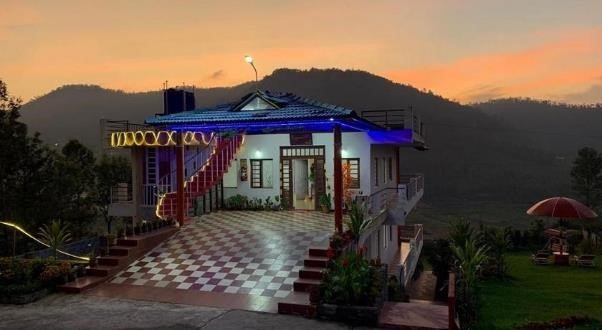 Conclusion
After looking at these most beautiful and luxurious homestays in Kotagiri, it can be concluded from what was seen that there is a perfect match of every taste available. All the homestays provide wonderful services and amenities for every kind of traveler with countless activities to indulge in. There are peaceful places of stay full of nature's beauty while also enjoying modern luxuries. So why not book one of these amazing resorts, get your bags packed, and make your vacations memorable at one of the best homestays in The Nilgiris? Adventure awaits you!
READ NEXT: 10 Most Beautiful Islands in Europe