Have you opted for dark furniture for your home in a world full of bright colors? Are you facing lighting issues in the rooms around your dark furniture? Don't worry at all! We are here to give your space a comfy yet enlightening and bright atmosphere. Let's dive into some valuable tips and tricks to brighten up spaces around dark furniture with these interior design ideas.
These tricks will surely be a breeze for you. To make your space work with the accessories and furniture you have chosen, all you need is to follow them.
Use Light Colored Walls And Let The Natural Light In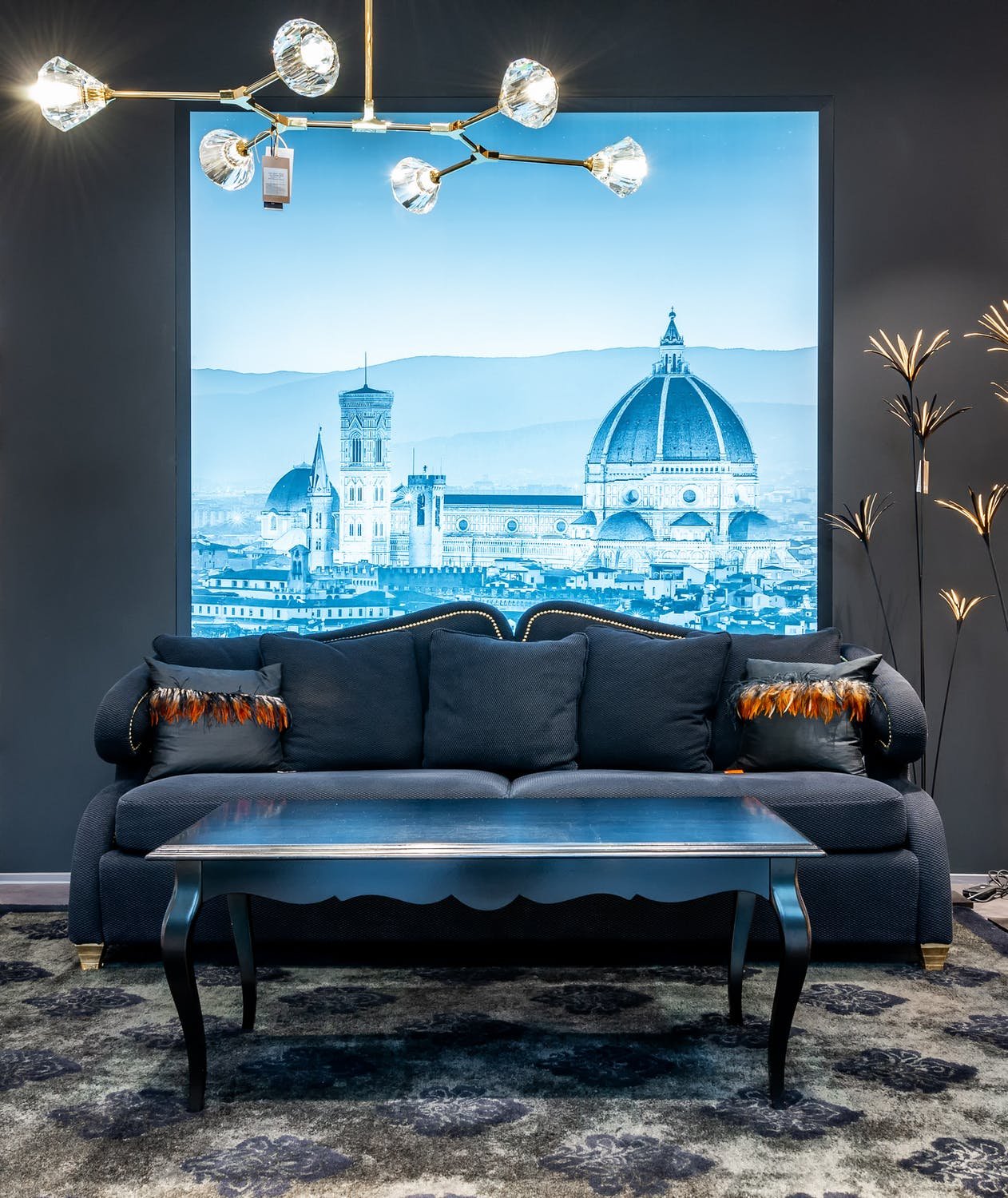 Let the natural light in and use light color wall paint and ceiling. To make your rooms bright, let the natural light in. It brightens up the space and results in a healthy and refreshing environment. 
To brighten up the space, paint the walls white and use light color ceilings. Undoubtedly, it is always fun to play with colors, but with dark furniture, only light color paint and ceilings would go. This will not only brighten up the space but will help make your room more spacious and elegant. 
Use Light-Colored Rugs And Centerpieces 
The next interior decor design ideas that we want to include here is colored rugs and carpets. Using light-colored rugs around your dark furniture is a great way to give your space a subtle look with a gleaming interior. Thus, treat your bare floors to these rugs, which will ensure the enhanced appearance of your new design home. 
Rugs enliven a space while also providing warmth and cozy surroundings for you to rest. Mats and centerpieces offer convenience, comfort, and aesthetic interest. They can serve as floor art and a frame around which to arrange your dark furniture. Use this fantastic idea to make your area highly defined with brilliance!
Canvas Art Is Always A Yes!
One of the significant ways to brighten up the space around your dark furniture is to add canvas paintings. Canvas art has always been playing an essential role in adorning the home. It serves as a focal point of your new design home. Using a canvas will draw the attention of your guests and add elegance to your home. 
These paintings should always be relevant to the area. Use dark colors around light furniture. Likewise, introducing a bright-colored canvas art in your living room is the best dark furniture. Vivify your space using aesthetic canvas smartly!
Defined shapes and well-defined patterns will brighten up the space. The sophisticated details and complicated decor design might look fancy, but they are not suitable for you seeking a bright room. 
You should go for soft, flat, and symmetrical patterns complementing your dark furniture. The design will be more suitable if fewer colors and details are implemented. Follow this straightforward trick and lift your rooms around your dark furnishings.
Make Plenty Of Extra Space Available while planning for interior design 
A lot of sleek yet modern pieces are available in the market. Try to choose simple items with minimal design. If you use things as dark as your furniture ideas, it will create a great mess. These interior design ideas will help you to decorate your space.
By following the space rules, you have to avoid unnecessary items. Implement the idea of keeping everything organized to make plenty of room available. This will open up your space and make it gleaming and more appealing.
Monochrome – A visual Cohesion
Going monochromatic is a great way to balance the interior of your home. The monochrome, clutter-free, clean look brings you visual calm and provides a brighter atmosphere. 
To avoid the feeling of soulless dark surroundings, add an aesthetically pleasant monochrome interior. This minimal approach will brighten up the space conveniently!
Add Mirrors Near Light Sources
Using mirrors to extend visual space and brighten a dark area is an age-old tip. Make sure they're appropriately placed near a light source to get the most out of your mirrors. A large wall mirror near a window can significantly enhance natural lighting. 
A similar effect can be accomplished by placing a table light or a floor lamp near a mirror. Ensure the lamp emits ambient lighting, so the light isn't too bright when reflected off the mirror. 
Wrapping It Up!
So, this was all about brightening up your space around dark furniture with interior design ideas. These fantastic tricks will help you a lot in attaining a brighter space that is glowing and spacious. Regardless of which idea you choose, this will always help you adorn your home the right way. Get ready to give your interior a comfy and brighter look with these easy tricks!
READ NEXT: Make Your Entryways More Appealing With 7 Incredible Lighting Ideas
RELATED TOPICS:Lighting Designs