If you are searching for home improvement ideas. You are at the right place. Many of you might still be confused that what's the need to upgrade home? Here are few reasons you must be aware of.
To make your house more comfortable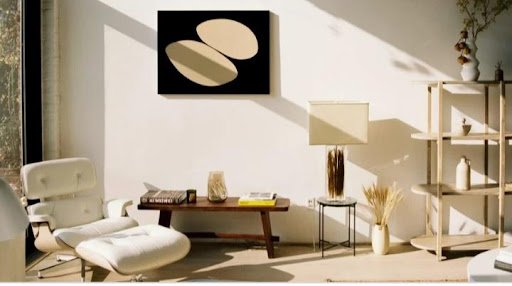 It's the first reason. However there are many wonderful reasons to improve your house, don't forget about your own comfort and happiness. You should not live in a place where you don't feel comfortable or happy. Therefore, it is highly necessary to upgrade your home.
To Make the house more efficient
Upgrades such as new furniture, an air conditioning, and more insulation can reduce electricity bills and pay for itself over time. Even if you wish to sell your house in future, buyers will be more attracted towards you house as it will be more efficient.
To solve a significant health risk
Certain home improvement jobs simply cannot be postponed. Electrical issues, leaking roof, and structural cracks are just a few of the issues to consider to keep your family safe.
 Ways to Upgrade Your Home
There are different ways and options while looking for home improvement ideas. So, we know how important it is to upgrade our home from time to time not only to keep us happy but also safe. Here are the best ways you can do to upgrade your home today.
No matter how small entrance you have, it is the first thing your guests will notice. It's is very important to organize everything nicely and maintain a clean entrance. See how. Adding a round mirror at your entrance will give your home an elegant and fresh look. Also, while entering or leaving your house, you can figure out how you actually look. Entrance mirrors look cute and will give your home a new feel. 
Sometimes it only takes a coat of paint to upgrade the look of your entrance. Paint your entrance wall with bright yellow or blue colour to give it lively feel. The bright coloured wall will automatically change your mood and make you happy. It is a delightful and welcoming method to decorate your entrance with sofa. If your grandparents have their old friends who come to your house, they will feel relaxed and comfortable on your sofa after coming from a long distance.
Give Your House A New Colour
If you want to upgrade your home, it is one the best method. Change the colour your house and feel the difference. Also there are many benefits of painting your house. After a period of time in the very same home, you may feel so compelled to shift. However, the stress of shifting and your affection for your area are battling against your wish to go. Painting your home will give you a fresh environment and make you feel as you have shifted your place.
Another home improvement ideas include painting your house to a new colour. It will increase the family input as you will together shift the things and thus increasing the unity in family. You will also get time to spend in the same room. Painting your home to a new colour will also increase its value. If you want to sale your house, you can change the colour of paint and it will give you much value.
Add an Exhaust Fan To Your Bathroom
It is very essential to install an exhaust fan in your bathroom. If you don't have one, upgrade it today itself. See the benefits of installing an exhaust fan to bathroom design.
An exhaust fan's most well-known feature is that it filters out undesirable air. It stops fungus from growing in the bathroom by filtering out wet air, moisture and dust particles. Suffocation is common in enclosed spaces such as toilets.  The humidity rises as a result of this. The installation of an exhaust fan assist in maintaining a comfortable level of humidity. Exhaust fans use less energy than other types of fans, despite the fact that they are often used. It's a low-voltage fan that doesn't add up to a lot of money on our electric bill.
Decorate Your Living Room Walls With Mirrors
You can not skil mirrors while looking for home improvement ideas. Mirrors are not only used for makeup. They come in different shapes and can help in decorating the walls. Know the amazing benefits of decorating the house with mirror walls. Mirrors make a room appear bigger, so add them to reflect the area's open atmosphere. Mirrors may also be used to help widen a tight hall. To make the hall appear less tight, place a couple similar mirrors side by side along the wall. 
While a mirror's reflection may easily enhance the attraction of a room, it can also increase the light of the space. Mirrors may help brighten up a dark home or a particularly dimly lit space. Mirrors can be put across from windows to increase the natural lighting in the space. Mirrors can also be used to reflect artificial lights. Mirrors may also be a useful addition to a decor styling. Mirrors signify water, and they may serve to balance a room or highlight its function. Place a mirror over the fireplaces to minimize the hearth's fire aspect.          
READ NEXT:10 Colors That Go With Burgundy Attractively
RELATED TOPICS: interior designs for home