Home decoration is not an easy job. It needs a lot of research and decorating skills.Just like you are known by the company you keep; you are known by the interior you have. Decor plays a big role when setting a home. It gives the building meaning and goes from a house to being called a home. This article has a few ways you can love your home and decorate it according to your personality.
WALLS
The first thing someone notices when they walk into your room are the walls. Walls say a lot about your house. Walls in home decoration gives off first impressions and effects the mood in the room throughout the hang-out. You want to keep your walls clean and make sure it does not have any small holes or dents because the small things add up, and the house looks messy. Deciding a wall's color is probably the most challenging decision a homeowner has to make, but you can use a lot of sample patches on the walls until you come to a decision. Also, if you have to look at a wall everyday why not let the paint on the wall be the color you love, just make sure to blend in the decorations, so everything looks a part of the room and nothing in particular stands out.
TRAVEL AND SOUVENIRS
I played this game on my PS4 "Uncharted 4: A Thief's End" the game was mesmerizing and beautiful and throughout the game we travelled to different parts of the world such as 'Madagascar'. A thing I noticed was that every part of the world has their own cultures and something unique to remember it by, So the next time you go on a trip make sure to buy souvenirs and collect small treasures that stand out on the globe but blend in your home. You can have your own little collection in your home this will make your house more pleasing to eyes, and you can always have something to remember your adventure by. Another idea you can adapt from travelling is that you can inspire your home Decor and setting from the Airbnb you live in, keep in mind and notice the home decoration from the locations you stay in and if it gives off 'you' vibes try to adjust it in your home design.
FURNITURE
A home is incomplete without furniture and looks empty. Furniture that does not blend in is as good as an empty home. To buy proper furniture you need to keep in mind two things, One, the furniture doesn't stand out. If your sofas do not match up with the walls the house will come off too bright or too bland. The house will look congested and will affect you psychologically. Two, the furniture you buy is comfortable. Do not hold back and set the house with the stuff that makes you happy, experiment and try out new looks, get inspiration from Pinterest and observe the places you visit but make sure that the setting you go with isn't all looks and beauty and is actually comfortable and cozy to sit and relax in. Keep this stuff in mind and matchup little decorations and/or lamps, art etc. to add extra aesthetic.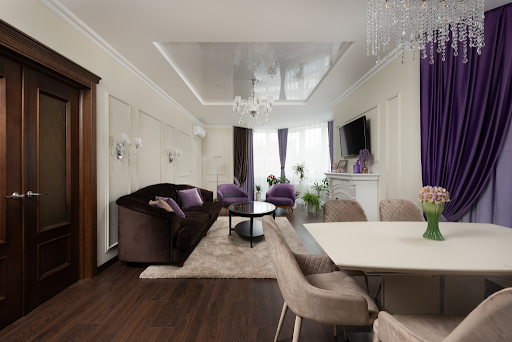 TRASH AND TREASURE
One man's trash is another man's treasure. You don't have to go to high-end designer shops to buy decorations that could cost you a fortune. Try pawn shops and second hand shops to buy accessories for your home decoration. In pawn shops you could also try and trade out all the unnecessary stuff you found when moving. Second hand shops have stuff that isn't in its worst condition but since it has been owned and used it cuts down the cost by a big scale. Some stuff might need re-furbishing but nothing some paint and polish can't fix. Flea Markets are also a good idea when looking for cheap but elegant stuff for your home.
THE ART OF ART (BONUS POINT)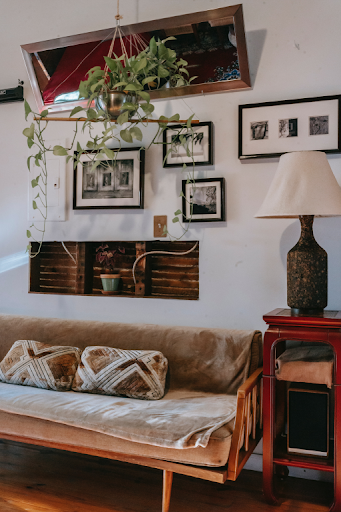 Art, paintings, portraits can give an instant color palette to your room and can take your interior designing to another level. Wall art canvas painting can really uplift your room's vibe and can make the room euphoric to sit in. Once again make sure the wall art you choose creates a focal point and doesn't give a whole another vibe completely, meaning it doesn't stand out and looks a part of the room. These are some ways you can use to express yourself through your home decoration and make your house feel like home.
READ NEXT:15 Elegant Space Refreshing Wall Decor Ideas
RELATED TOPICS: Decorating Ideas